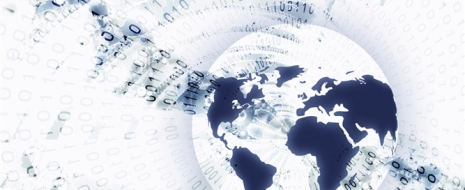 At Kugelmotion, we like to keep our customers up to date with developements in both our ball screw manufacturing and our ball screw repair departments.
In this section you can read about customer experiences, ball screw repair and other precision engineering manufacturing and repair services offered by Kugelmotion.
Kugelmotion has manufactured it's first precision ground ø80 ball nut in house for a CME FCM 3000 travelling head universal machining centre being fully serviced by Express CNC machine tool repairs.

The ball screw measured 5075mm in length with machining at both ends. The ball screw was reverse engineered from a sample which was found to be beyond economical repair. The manufacturing CAD drawings and ball transfer design were performed in house. The ball nut was manufactured on our 4-axis CNC mill and precision thread ground on our Matrix 69 extended bed internal thread grinder.

Delivery of the ball screw in a specially made wooden box for safe trasnportation and storage was made in less than 6 weeks from receipt of the sample.

Express CNC fully stripped and serviced the machine components in preparation for a move to a new foundation. The machine also had the main column removed in order to repair the saddle.

Precision ball screw products manufactured in England, reverse engineered from any machine tool make or model - contact us for more information.

Kugelmotion have delivered their longest ballscrew to date, measuring 10 metres in length and 80mm in diameter.

CAD drawn from a customer sketch and manufactured within 8 weeks, this large ballscrew will help this aerospace customer keep their large bed machine tool running and in production with minimum down time.

Door-door delivery was arranged by Kugelmotion using an articulated lorry as a dedicated transport.

Speak to one of our experienced engineers for more information on the ball screw products and ball screw services we can offer.

Kugelmotion have recently engineered and supplied Chiron ballscrews for two Chiron M1250 machine tools. The Chiron X-axis ballscrews and Y-axis ballscrews were manufactured according to a drawing supplied by our customer.

Kugelmotion are able to manufacture ballscrews on shorter delivery times from a reverse engineered sample or from a customer drawing.

Speak to one of our engineers for more information.