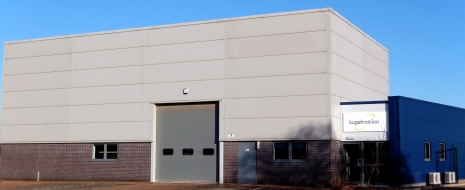 Kugel Motion was founded in 2009 to offer a higher quality, more affordable solution for precision ball screw repairs and replacements than was available in the market. Since then we have steadily and sustainably grown through our network of loyal customers offering recommendations to like minded machine tool engineers and maintenance engineers in larger manufacturing companies wanting to have more confidence in the quality coupled with that little bit extra in terms of service.
As a result of this sustained growth we have moved into a new 2,500sqft facility which has enabled us to continue to provide the high quality, affordable ballscrew repair solutions that we are known for.
In 2012 we invested in machinery which allowed Kugel Motion to state that we were the only UK company able to regrind ball nuts and manufacture high quality ground ball nuts in-house - enabling us to provide an extra layer to our services in terms of ball screw repair, as a ball nut re-grind to the original ball form profile will perform almost as well as a new ball nut. On larger assemblies ø40 - ø100 this becomes a more economically viable option than an entirely new assembly (which we can also provide).
In 2014, investment in external thread grinding machinery which was used in the production of miniature bespoke ballscrew assemblies at Meggitt Aerospace & Defence, formerly Thomson Aerospace & Defence, increased our in-house capabilities significantly. We can proudly state that as of May 2014 Kugel Motion is the only company in the UK able to manufacture metric and imperial miniature precision ground ball screws completely in-house.
In 2015, Kugel Motion opened a new dedicated ballscrew thread grinding facility in Barnstaple, North Devon, historically the home of IBL (International Ballscrews Limited).
As a small, growing company we are able to provide each and every customer with a high level of personal service, something we pride ourselves on.
In addition to our growing repair department, we have an enhanced capability for machining and manufacturing new ball screw assemblies. Our unique plant list includes 4&5-axis CNC milling machines, CNC turning, cylindrical grinding up to 1600mm, surface grinding, Matrix 69 precision internal thread grinding and two precision Reishauer external thread grinders. This in-house machining capability together with quality stock ball screw shaft allow us to provide rapid replacement parts for the maintenance industry alongside bespoke prototype and miniature batch work for OEM customers.
We look forward to working with you.