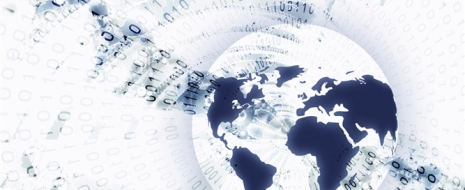 At Kugelmotion, we like to keep our customers up to date with developements in both our ball screw manufacturing and our ball screw repair departments.
In this section you can read about customer experiences, ball screw repair and other precision engineering manufacturing and repair services offered by Kugelmotion.
Kugel Motion have recently manufactured enhanced ball screws for a well known brand of hand tools, who have brought manufacturing back to the UK.

Kugel Motion was approached by the company who were having problems with the life and reliability of ball screw assemblies in the grinding section of the workshop. Our experienced engineers used the sample as the design envelope, and designed a pitch-shift preloaded single nut arrangement in place of the inadequete double nut arrangement. The team at Kugel Motion also designed the ball transfer system to be as robust as possible for an extremely smooth run. The wipers were re-enforced and designed to provided a very effective wiping action on the shaft to reduce dirt ingress and maximise the life of the assembly.

The entire process from raw material through to finished precision ground product was manufactured in house at the Kugel Motion facility. Ball nut turning, 4-axis transfer port milling, transfer liner manufacture, plain grinding and internal thread grinding were all performed in-house with Kugel Motion's precision thread grinding equipment.

-- Kugel Motion is the only precision ground ball screw manufacturer in the UK offering bespoke, one-off and volume manufacturing for the Aerospace, Machine Tool and Automotive industries in both metric and imperial diameters and pitches. --

We are pleased to announce that Steve Bell has joined Kugel Motion as our Product Development Engineer.

Steve has extensive experience in the ball screw industry, having run the thread grinding department at Meggitt Aerospace & Defence (Barnstaple), formerly Thomson Aerospace & Defence. Steve can trace his ball screw experience back to International Ball Screws Ltd (IBL) where he served his apprenticeship, and where he was actually trained by our own Lead Engineer, Kevin Ewing.

Steve joins us with over 25 years of direct ball screw application, design and manufacturing experience, most recently in the fields of Aerospace, Defence and Automotive ballscrews.

Welcome aboard Steve!

--Kugelmotion is the only ball screw manufacturer in the UK offering specialist miniature and bespoke ballscrew assemblies for Aerospace, Defence and Automotive industries manufactured complete in the UK--

Kugel Motion are looking for suppliers of machinery to assist with future projects, including 5-axis CNC milling.

Please contact Alex on 0115 8377674 or sales@kugelmotion.co.uk for further information and requirements.